Top 5 Tools for a Successful SEO Campaign

6 min read
Feb 2, 2021 12:00:00 AM
Eric Clay is a marketing generalist with particular interest in conversion rate optimization, search engine optimization, and data analytics. He is a guest blogger from Vale Creative.
---
With the amount of business conducted online nowadays, it's important to get your website ranking for key terms in your industry. You can gain high-quality leads by ranking on Google for high-value keywords that target your consumer base. But generating leads through search engine optimization (SEO) can feel challenging to get right. There are a multitude of little technical details that you need to remember such as using optimal headers and the correct keyword density on your page.
Thankfully, a number of tools are available to streamline your SEO approach and take a lot of the difficulty out of optimizing your content for SEO. These tools enable you to see the best keywords to use for your industry, the optimal number of keywords to use, and more. Using these tools can greatly enhance your SEO strategy and improve your rankings on Google. In this blog post, we go over the pros and cons of the top 5 tools for running a successful SEO campaign for your business. These tools have been tested by our team and offer the best bang for your buck in terms of time and financial investment.
#1 – Ahrefs
Ahrefs is generally considered to be one of the best-in-class SEO tools. It offers an extensive keyword research platform, combined with a killer technical SEO audit tool. To succeed at SEO, getting the details right is critical. Ahrefs can enable you to seamlessly manage and measure search engine metrics for multiple websites simultaneously.
One of our favorite features of Ahrefs is the ability to see a history of websites that ranked for a given keyword over a period of months or even years. This makes it easy to determine the volatility of certain keywords and can help an experienced SEO professional find opportunities to rank for terms that Google hasn't found a good fit for yet.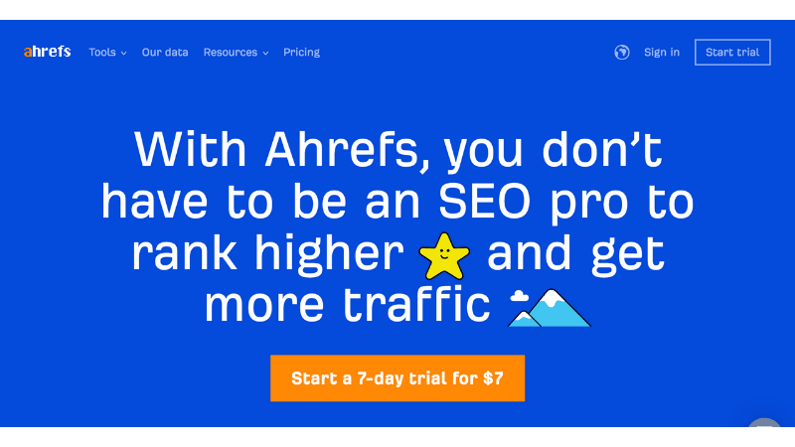 What we like about Ahrefs:
The Link Intersect tool, which allows you to easily find websites linking to multiple competitors
An easy-to-use keyword rank tracking tool
Highly accurate backlink tracking


What we don't like:
Compared to other SEO tools, Ahrefs can be very complicated to learn, particularly for those who are new to SEO.
Many useful features can only be accessed by those who have the professional plan.
#2 – Clearscope
Clearscope is one of the most comprehensive content optimization software options available. With Clearscope, you can easily optimize your content to be highly relevant to key search terms in your industry. This means that more people will find your content when searching for related key terms. Clearscope works by running a report on your chosen keyword that will tell you what key terms and headings you need to use in your content. The software bases this off of what is currently ranking high on Google for your key term.
For example, if you are trying to rank for the keyword ransomware removal, Clearscope will tell you what words you need to use and how many times for your content to have a chance at competing with what is currently ranking for that term on Google. As you write your content, Clearscope will give it a grade based on the number of times you've used the key terms you need, what those key terms are, and the readability of your content. Clearscope can also be integrated into Google Docs. The downside of Clearscope is the price. Clearscope starts at $170 per month for 20 reports.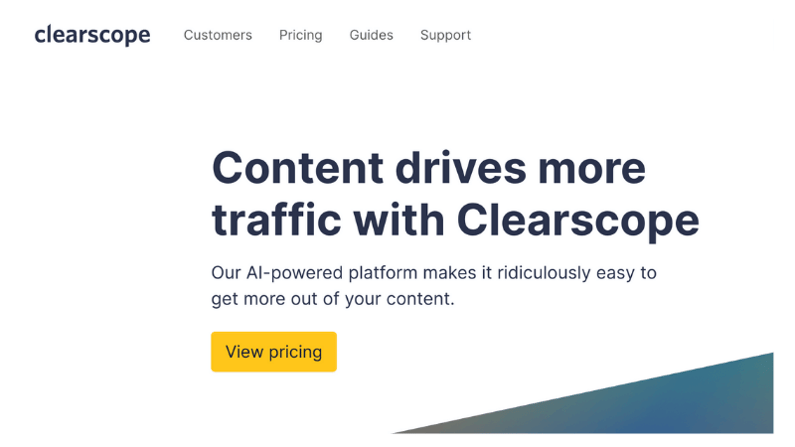 What we like about Clearscope:
Easy-to-use interface
Google Docs integration
Accurate keyword search volume statistics


What we don't like:
The price can be very steep if SEO is not a major part of your marketing strategy.
It doesn't measure the quality of your content compared to others, so be wary of keyword stuffing.
#3 – Yoast SEO
Yoast SEO is one of the most common SEO tools out there. In fact, many WordPress providers include it pre-installed on WordPress. Yoast can help you easily and quickly optimize existing web pages for SEO and provides a score (green, yellow, or red) based on how well your blog post or web page is optimized.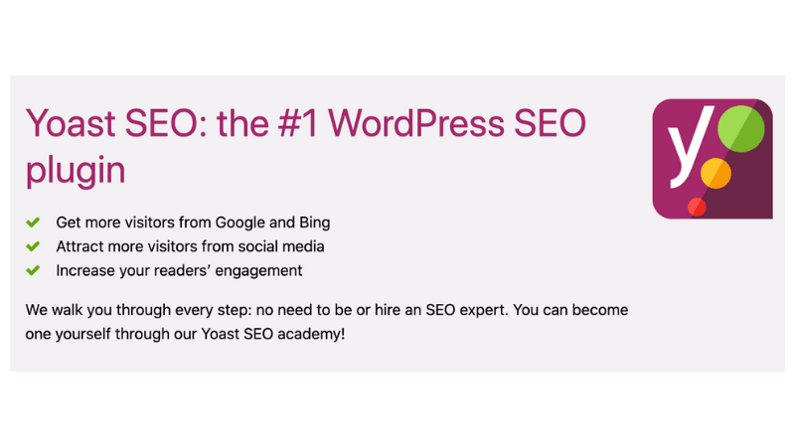 What we like about Yoast SEO:
A free version offers a low barrier to entry for people wanting to improve their website rankings.
Instructions are clear, uncomplicated, and easy to follow.
Optimization suggestions are in-line with best practices.
What we don't like about Yoast SEO:
The paid version is required for more advanced functionalities.
Technical features and terms may appear intimidating to users not familiar with SEO terms.
Free users may have trouble connecting to support if questions arise.
#4 – Google Analytics
Google Analytics is a free digital marketing analytics platform used by more than half of all websites. Most of the data that the tools listed above use come from Google, the world's most popular search engine. With the right knowledge and enough time, you can utilize Google Analytics, Google Search Console (see number 5 on our list), and Google Adwords for SEO. Google Analytics provides information on internal website data. You can use Google Analytics to set up alerts for 404 pages, improve landing pages for conversions, and find quick wins and opportunities to increase website traffic and revenue through their in-depth reporting. The Ahrefs blog offers a comprehensive guide to using Google Analytics for SEO.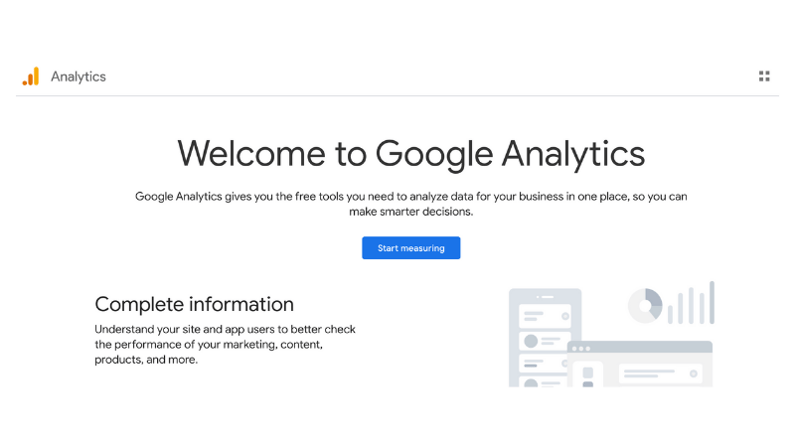 What we like about Google Analytics:
Since it's free, it offers a low barrier to entry for people wanting to improve their website rankings.
Instructions are clear, uncomplicated, and easy to follow.
Optimization suggestions are in-line with best practices.
What we don't like about Google Analytics:
It can be confusing for SEO beginners to understand and utilize.
#5 – Google Search Console
Google Search Console is another tool in Google's freemium SEO suite. Google Search Console allows you and your marketing team to monitor, maintain, and troubleshoot a website's ranking in Google Search results and see what sites link to your website. Google Search Console also helps you better understand the way Google examines your site and ultimately helps you improve your rankings. Google Search Console allows you to view search traffic data for your site, see the click-through rate (CTR) for specific keywords, and alerts you when Google encounters indexing, spam, or other issues on your site.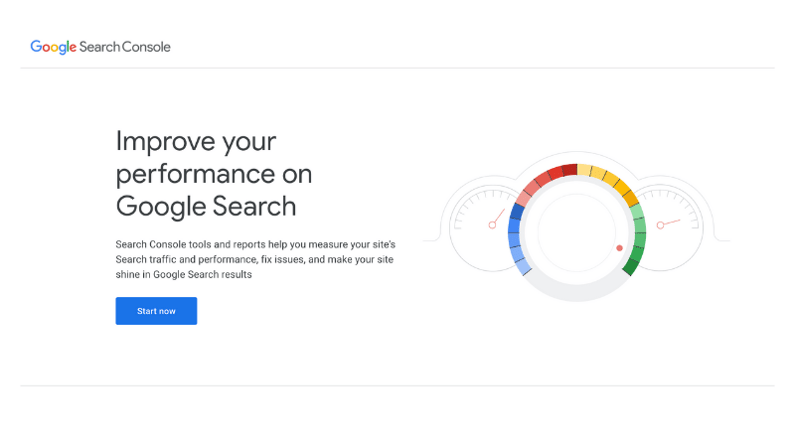 What we like about Google Search Console:
Free and easy to use for marketers or business owners starting their SEO journey
Actionable insights on key SEO metrics like site speed, backlinks, and mobile UX


What we don't like about Google Search Console:
Inexperienced users may be frustrated with indexing errors or other issues that are reported because little context is given for the cause of these common errors.
The best SEO tools for your business or marketing agency are the ones you will easily understand and use. By utilizing these industry standards, you can save time, money, and headaches down the road trying to manually generate reports and organize metrics. No one tool can guarantee SEO success but with the right tools and the right SEO optimized content you can increase your rankings and start driving conversions.
Do you want more traffic?

Learn how Katzcy can improve your Search Engine Optimization.